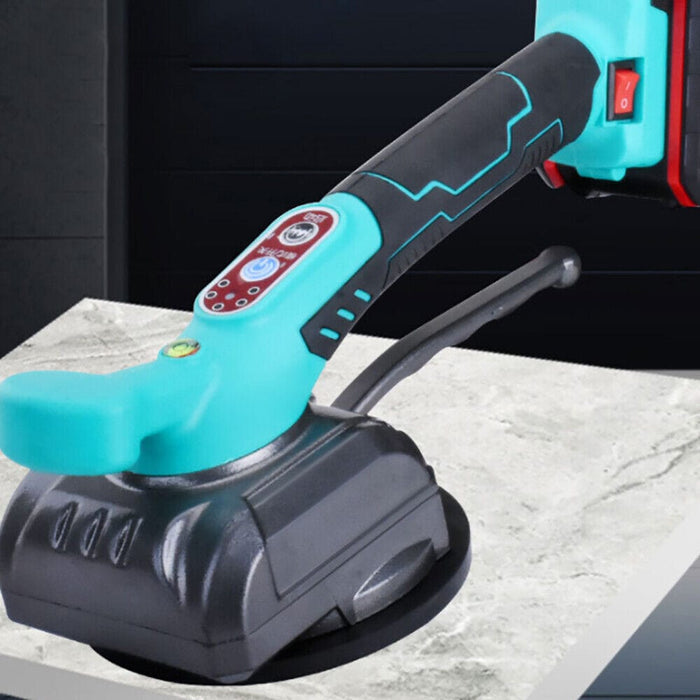 5-Speed Electric Tile Vibrator Wall Floor Leveling Tiling Tools Tiler Machine
Save

36

%
Save

36

%
Original price
$279.99
-
Original price
$279.99
Availability:
16 in stock, ready to be shipped
- Suitable for wall tiles, small floor tiles: used for the movement and installation of floor tiles and wall tiles, greatly improving the efficiency of the work.
- Intelligent frequency control: multi-position adjustment
- Super adsorption capacity: 100kg super strong adsorption capacity, easy to paste tiles.
- One-button vibration, even force: can adjust the vibration frequency according to the size of the brick, can correct the position of the brick and improve efficiency.
- Battery life: Built-in 48V lithium battery, fast charging, long-lasting battery life.
- One-handed operation: stable and safe operations make your job easier, suitable for engineering teams and also suitable for home use.
Plugs :US Plug(110-220V)
Absorption capacity: 100KG
Speed:5 Speed adjustable
Lithium battery capacitance: 48VF
Charging time: 3H
Working time: 1.5H
Vibration frequency: 0-300Hz/s
Adsorption strength: 100Kg
Suction cup diameter: 13cm/5.1"
Field of application: 60~120cm tiles
Product size: 13x32cm/5.1"x12.6"
Packing size: 33x20x13cm/13"x7.9"x5.1"
Product weight: 1200g
Machine Head Material: Aluminum alloy, stainless steel
Use: renovation team, decoration project
Application: Tile wall tile
1. Please check the battery before use to ensure that the battery is fully charged;
2. Place the machine on the tile to be laid, hold the suction cup and hold the tile. Press the switch machine to start working and instantly flatten the protruding part of the tile.
3. When working, be sure to hold the suction cup to work on the tile, do not let the machine idling, do not keep pressing the switch during the paste process, and the rhythm is more conducive to paving.
Package :
1 x Tile Tiling Machine
2 x Battery
1 x Charger